The investment committee, established by the board of directors of the Management Company, is responsible for the preparation of investment and divestment files for the board of directors. The investment committee also observes the negotiations with the Fund's various counterparties. These negotiations are mainly related to the acquisition (in any form) and the divestment of property, closing major leases and/or acquisitions of real estate companies.
Chairman of the Investment Committee
William Vanmoerkerke (1983) earned a Master's Degree in Applied Economics from the University of Ghent, a Master's Degree in Marketing Management from the Vlerick Leaven Ghent Management School, and a Master's Degree in Business Administration from New York University.
He started his career at eBay as a Segment Manager. In 2008, he joined Roland Berger Strategy Consultants as a consultant, and then in 2012 he joined The Boston Consulting Group. In 2013 he continued his career as Senior Director of Strategy & Business Development at Elsevier Inc.
Since 2014, together with Olivia and Mark Vanmoerkerke, he represents the interests of the family in various companies and participations.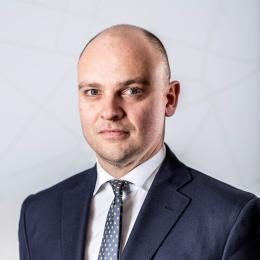 Member of the Investment Committee
Tom Schockaert (1984) obtained his Master of Commercial Sciences and Business Administration at the Hogeschool en Universiteit Gent. He then completed a Postgraduate in Finance with greatest distinction at the Catholic University of Leuven.
For six years he held various positions within the Elia Group, where he was active as Managing Director of the German Eurogrid GmbH branch and as Head of Group Controlling was responsible for Group Controlling, M&A and Investor Relations within the Elia Group itself. Over the past years he was active as Business Unit Controller (Chemicals) at Katoen natie, where he led a team of 14 people.